Formerly known as the Soup Kitchen
We provide meals and support, within a welcoming environment
We cater for families and individuals, young and not so young - we are here to help
We aim to make a difference to the lives of the homeless, unemployed, elderly pensioners and families living below the poverty line
The Cafe style meals are lovingly prepared by our dedicated,
hardworking and caring team of volunteers
Supporting those in need within our community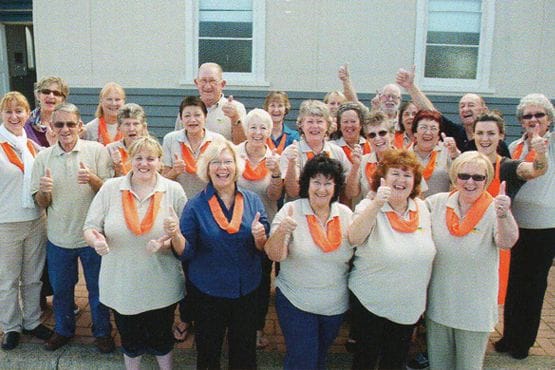 Get Involved and Volunteer at Peel Community Kitchen
Community Kitchen Volunteers
The Peel Community Kitchen has many volunteers offering their time and expertise throughout the year. We offer opportunities to work in a number of areas, including meal preparation in the kitchen, sausage sizzles, fundrasing and promotion.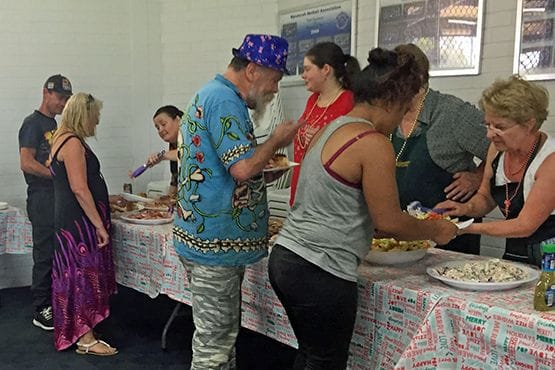 Donate to the Peel Community Kitchen
Feed the homeless, elderly pensioners, families & unemployed
The Peel Community Kitchen is a registered Not for Profit Charity Organisation. Our aim is to make a difference to the lives of the less fortunate members of our local community.
Donate now using the secure engive of
givenow.com.au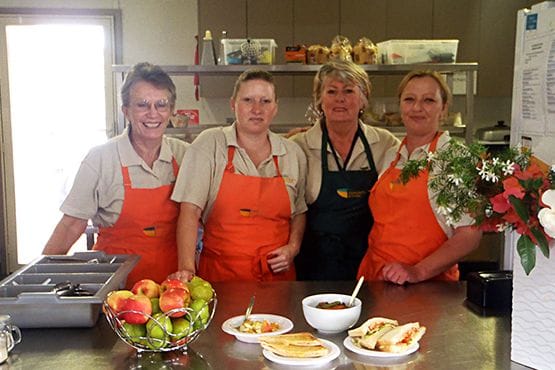 About Peel Community Kitchen
Offering a Soup Kitchen type service in the Peel region had been discussed by various organisations for a long period of time, yet not one group or organisation had the opportunity or the resources to be able to commit to such a venture.
We Invite The Business Community
to Join Our Cause.
Please contact us for an opportunity to work together.